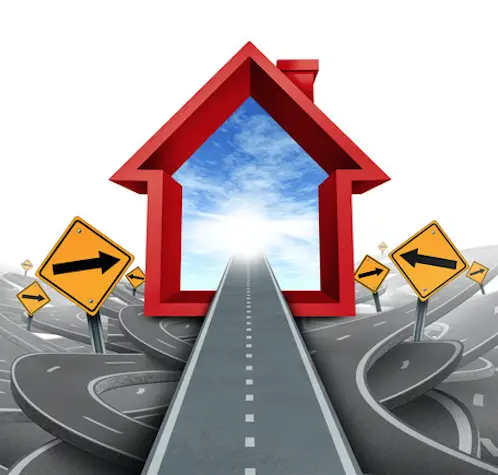 Can Tom Ferry's Coaching and Mentoring Work for You?
How's it going?
It's Paul the Real Estate Spy… taking a look at Tom Ferry Real Estate Speaker today.
I will be looking at the following:
Tom Ferry's Background
Real Estate Coaching and Training
Tom Ferry's Products and Seminars
Tom Ferry's Mentoring Program and Coaching Costs
YourCoach
His Real Estate Training Videos
and more
More Importantly, can he help you win in your real estate career?
Dunno… we will see. I def. want you to win. Incidentally, way to be really committed to finding the tools, techniques and strategies to dominate out there.
Your brokers, buyers and sellers should be proud.
So…
Let's dive into this deal:
According to the Wall Street Journal:
Real estate coaches have been emerging since the late 1980s and early 1990s (https://www.wsj.com/articles/top-coaches-for-real-estate-agents-1412265709).
A close friend of mine received coaching from Brian Buffini's organization for years.  He no longer does, but he said he got a lot out of it when he did it.  (UPDATE 2018: My friend is back at it with Brian's program and liking it). On a side note, a few days ago when I told him how I was doing in my business… he punched me in the chest (kinda hard not hard) and said, Dude… I get to say I knew you when… any ways back to the point… Another individual on the rise is  Joshua Smith and his coaching program.  Just FYI I am not pitching either program, just letting you know they are out there too. You can read my reviews of them.
No doubt these programs have merit. It's just that spending money isn't the only thing that is gonna get ya there.
Have you ever noticed that you can resist coaching (even after you paid handsomely for it)? Yeah… me too…Human nature.
Have you ever read a personal growth book, been blown out of your socks, then forgotten everything that inspired you?
My point stands. So ya gotta be careful what you spend your money on.
Inspiration and motivation come and go like the wind blows. You gotta have your bearings bullet proof before you get out there.
Success is a choice not a result of inspiration.
>>Back to Tom Ferry…
Can Tom Ferry and his offering work for you?
It kinda depends…
On what?
YOU…
The biggest problem I find is that simply learning the information isn't enough.
If I told you that I wanted to teach you how to ride a bike it wouldn't be enough to simply tell you all about balance and how to stay coordinated while balancing.
You would have to get on the bike and try it yourself, and once you learn to ride a bike you never forget.
-Success is no different.
I believe 100% that mentoring is where it is at… 'cause you get out on the playing field. BUT! You need somebody that is going to observe your game from the outside and give you some pointers.
Fail Fast!! (One of my mentors told me)
That doesn't mean that Tom Ferry spends all his time on the sidelines.  He has been around this game for over 26 years. He claims to have influenced over half a million real estate professionals.
He could PROBABLY help you.  That is if you wanna stay in the real estate rat race and you aren't being LAZY. Don't worry…not dissing you or the industry.
Tons of love for ya.
It's just I watched my brother struggle through the cycle of make money then no money for years.
I don't think it is the easiest thing out there, but I get the lure.
Be your own boss
Flexible schedule
Good Money Upside potential
Downsides are irregularity and you gotta hustle to get the listings and buyers.
I figured there has to be something a little steadier than that.
That's why I got into real estate investing, thinking it'd be better, but I lost my ass.
The problem?
the capital layout
the risk of tenants not paying
downturn in the market
lack of experience
I have experienced all of that.
So Am I going to tell all of my real estate friends about Tom Ferry?
I don't know yet. What I do know is:
If you are going to succeed at your own gig, you've gotta (in the words of Laird Hamilton), "Make sure your worst enemy doesn't live between your own two ears."
That's what I found out about myself. I was conditioned to fail at my own thing.
->My mindset was rooted in working for others, not running a profitable business. Look, let me cut to the chase.
Do yourself a favor.
Get yourself the kind of coaching that will show you what you are up against (namely yourself).
Get the kind of mentoring that will show you what areas of your personality and character need to be conditioned to win. Understand your weaknesses and what attributes of your personality can most make you fail.
Give yourself a huge advantage on getting out there and standing on your own two financially forward focused feet.
Remember until you know what you really really want and give yourself permission to go after it, you are gonna simply replace one pickled predicament for another.
If you want to know WHAT I'm up to these days, you can check out the "Recommended Products" TAB above.
Good luck to you!
Now, let's get on to this review.
Tom Ferry Bio and Background
Tom Ferry's company is called Your Coach which is a full-service coaching organization that emphasizes real estate.
His team provides motivational seminars for individuals who are seeking to increase their real estate sales and traction in the US and Canada.
As a real estate coach who has completed over 20,000 hours of training his clients, this husband and father of 2 loves paddle boarding. He is the Author of Life! By Design.
His goal is to empower others to change their lives for the better and to achieve their goals no matter what they are.
Products, Programs and More
Tom Ferry's online store has a whole range of products, from events to books to accessories.
Seminars and Events
Success Summit 2016, an event being held in Las Vegas, Nevada, is currently available for $197. This is a three-day event in August. The price goes up the closer to the event you get. Another event in November in Baltimore is called By Design. Its actual cost is about $600 but if you buy your ticket this far out it's $197.
The Sales Edge in Los Angeles occurs in March. The cost of this event is $400 but if purchased now is $197. Other events happening in Texas, Orlando, Orange county, and the tri-state area are all available for $147. The closer to the event that the time gets, the higher the price goes.
Home Study Courses and Books
Breakthrough by Design Is a real estate investor's home study course with 10 CDs designed to be used over 10 weeks and generate three transactions. This is a training program that also comes with some printed materials and a workbook. Cost is $387.
The TomX Presentations DVD costs $50 and contains what looks like tips and secrets from super-agents, CEOs, luxury agents, team leaders, negotiators, and marketing experts. A $25 CD is called Tom Perry's Objection Handling. An affirmations CD costs $20. Smaller items are Ferry's Time for Success Journal, T-shirts, water bottles, tumblers, mugs, selfie sticks, and a future-self visualization CD.
Tom Ferry Books
Tom Ferry has written a book called Life! by design. This is available on his website for $20 or you can find the same book on Amazon starting at $1.60.
Ferry offers coaching programs for both management and agents. Breakthrough by Design is listed as a training course for agents. This course includes 10 audio CDs, a dialogues workbook, a breakthrough journal, Tom Perry's objection handling CD, the affirmation CD, access to the 10 sessions of training online for weekly mentoring with Tom, and a breakthrough workbook.Cost is $387.
The Breakthrough by Design training is the same course listed under the management track. On this page however, there's a breakdown of what each of the 10 CDs include.
Ferry's website has a pretty extensive video library as well as the blog page.
Ferry has an active YouTube presence. He posts videos about once a week and they are current as of this writing. They are called the Tom Ferry show.
Ferry participates in a lot of podcasts, and these are a great free resource for his material. He has podcasts on iTunes, Stitcher, Podcastchart, Player.FM, Tyler Basu, Podbean, Podfanatic, and PodbayFM.
Is Tom Ferry a Scam?
I don't think so. There is always gonna be haters… -BUT Not everyone is a fan of Tom Ferry. I went to the complaint sites and found several postings. Rip off report had two complaints both from 2015.
Here's one:
I did coaching for a year and tried 2 different coaches who both ended up just having conversations with me instead of doing their job and offering me new tools, ideas, and coaching so that I could improve my business. All for 2 calls and $499 which at one point became 4 calls and $999 per month. I did not make any additional sales as a result of the coaching and I did everything I was told to do.
And a second:
Don't waste your money on the Tom Ferry coaching program. In order to try and persuade you, they will present a BS guarantee that you will not be able to fulfill the parameters of and only requires you to spend thousands more on their coaching. I lost thousands of dollars with nothing to show for it. So many other better coaching programs out there. Real estate agents beware.
Pissedconsumer.com had three complaints, one of which went like this:
For all of my real estate friends… Do NOT use Tom Ferry Coaching. In my experience, it was a waste of money and I found business ethics to not be a top priority. Just don't want you all to make the same mistake that I did.
Summary
Ferry has been in the real estate business for a while solo and before that with his dad–long enough to have learned the ropes and developed a viable business with most-likely trustworthy training. Most educational/training programs of this scope will have some unhappy customers, so I wouldn't worry too much about the couple of negative reviews. Still, keep your eyes open and be smart about what you sign up for.
Good luck!