A Look at Fixer Jay: All About Ugly (Houses, That Is)
What's up guys!  The Real Estate Spy here with a new review. Just wanted to talk to you a little about what Jay is up to.
First off, my mom worked for the telephone company for 27 years, so no love loss there. I also did business with a guy who retired from the phone company and started his own medical company. The "old timers" from the phone company are the real deal. They are tough as nails and there was no leniency back in the day.
So, I have a lot of respect for Jay, but still No CIGAR for me…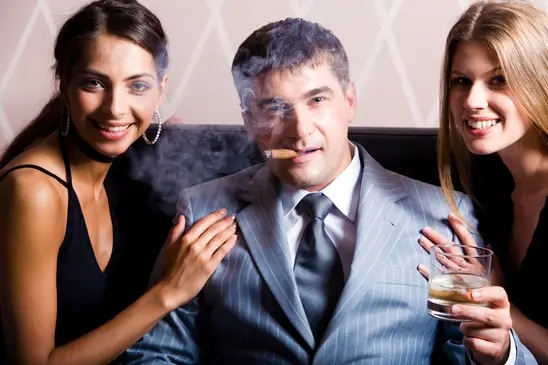 Not gonna do it…..I'm out because I lost my ass in REI and found a better way. Nevertheless, I will give you my honest review of Jay P Decima, and let you make your own decision.
Alright, so I am not gonna say that anything Fixer Jay is doing is that ugly, but I believe that most people (if you are like me deserve to know the truth about stuff before they get into it.)
So on to the review.
Jay P Decima Program Critique
Somewhere along the way, he titled himself, "Fixer Jay," and you'll see that moniker on his YouTube videos, his products, and his books. He is Jay P. DeCima, and his thing is fixing up "ugly houses" and small apartment buildings. (In my mind, Youtube is dominated though by Phil Pustejovsky.)
DeCima first dipped his toes into the real estate ocean back in 1977, as a side venture while he worked for a telephone company. A couple of years later, he quit the phone company to pursue real estate full-time.
Twelve years after that, with some real-estate investment successes under his belt, he came out with his first book, a spiral-bound called Fixing Rundown Houses and Small Apartments.  (At this writing, one whole copy of that edition is available on Amazon. Grab it, quick!)
I guess this doesn't actually qualify as a book, though, because Fixer Jay's website features four other books and is currently touting The Real Estate Fisherman as Jay's "fifth published book."  But who's counting?
DeCima views himself as an "ordinary country boy," and this apparently flavors some of his materials. Reminds me of Ron Legrand.
One book reviewer wrote, "DeCima is . . . from the Joe Land-Jimmy Napier School of Presenting Yourself as a Country Boy. It's a bit odd, but does not seem to prevent one from giving decent real estate advice."
It's true, DeCima's publicity shots show him sporting a brimmed hat, but it's not like he's out there in coveralls and muck boots, pitchfork in hand. He wears a suit and looks the professional. And, most importantly, his info is fairly solid.
For decades (five, claims his website), DeCima has fixed up houses and apartments, presumably made the mistakes, learned the lessons, refined the strategies, and has all the T-shirts to prove it. Three decades ago, he started teaching people about real-estate investing.  That keeps him busy now. That, and managing what one reviewer quoted as two hundred investment houses (read: his fixed-up rentals).
By the way, who do I have to thank for getting me out of my job…that was sucking the life out of me? I think I was getting a disease from my cubicle.
James or as I often call him B-rad.  You can get to know him more here. I convinced him to drop in some of his training videos for free.
You can meet him in this video. He showed me a better way to be my own boss. You can call me Alpha now. wink.
< Sorry I'm reworking my video. In the meantime check out our Apply for a video from James.
Sifting through Decima's books and courses
There's no doubt that DeCima knows his stuff.  Browse one of his books on Amazon (use that genius "Look Inside" feature) and you'll see a wealth of useful info.
I looked at Investing in Fixer-Uppers: a Complete Guide to Buying Low, Fixing Smart, Adding Value, and Selling (or Renting) High, published in 2003 by McGraw-Hill. The table of contents is extensive and gives a good idea of what you're going to get.
For example: Chapter 4, How to Get Started Investing in Fixer-Uppers (with 17 subpoints); Chapter 11, Jay's Moneymaker Fix-Up Strategy: What to Fix and What to Leave Alone (with 13 subpoints); Chapter 15, Investing with Others (with 13 subpoints).
I appreciate that DeCima doesn't promise that real estate investing success is a walk in the park. "You must be willing to learn a few techniques and develop some special skills," he says. And, "I can teach you how, but obviously, you must jump in and get the job done."
=>And, "Do not expect me to tell you if a 10% loan is good or bad . . . or which bank should loan you money . . . or even where you should invest in fixer-upper houses.
It's my hope you'll be able to tell me the answers by the time you've finished reading."
=>Some Downsides or CONS
I find it easier to trust someone when they acknowledge that my participation and hard work is actually involved in making my millions.
There is a red flag. For me, anyway. He says, in this 2003 book, "The economy and timing have hardly anything to do with fixing houses for profit."
That was written, notably, before the economy tanked just a few years later.
Some of us lost everything; others of us were significantly (negatively!) impacted.
I'd say, umm, yes, economy and timing do have a bearing on real-estate investment success.
If you are like me and got royally SPANKED by the economy…you will know that what I'm saying is perfectly pure.
Another reviewer I found spotted a few more red flags: facts that were incorrect (DeCima wrote that nearly half the work force was unemployed during the Great Depression, whereas the reviewer found the true figure topped out at 26%); ethical questions (DeCima's encouragement to work with just one agent for access to "pocket listings," where this is actually unethical since an agent that keeps cream-of-the-crop listings in his pocket is acting against the interest of the seller); and the dismissal of using computers in real estate (seriously?).
Nevertheless, DeCima has a lot of good, solid info available.
Just like all the other real estate gurus, in addition to the books, he's got CDs, newsletters, and the predictable seminar offerings.  You don't have to sell your beachfront cottage in the Grand Banks to afford this stuff, but it still is a chunk of change.
$1,000 later….Nearly a grand for the three-day seminars, and half a grand for the home study versions ("Real Estate Investing Seminar" and "Managing Tenants and Toilets") that come with CDs that you can watch on the couch in your jammies.
Fixer Jay's website offers three additional courses, produced by his own KJAY Publishing: "How to Find a Money Partner" ($159, with one 60-minute CD); "The ABC's of Seller Financing" ($159, no mention of CD); and "Managing Your Tenants by Mail" ($249, with 6 hours of CD material).  You can snag DeCima's books—written between 2003 and 2008—on Amazon for as little as a penny, plus $3.99 shipping, if you go the used-book route.
=>RECAP
So there you have it: you can acquire DeCima's information for anywhere from a penny to a grand. While it might be tempting to scrape together the $995 for the seminar (plus the additional $1- $2K for airfare, hotel, food, and all the extra irresistible onsite materials for sale), so that you, too, can become a multi-millionaire, remember: much of DeCima's income now derives simply from selling his training to people like you.
I'm not dissing his materials. I'm just saying, remember what has elevated DeCima's networth for the past thirty years: the sale of his knowledge (and the accumulation of his properties). This guy isn't a spring chicken.
He's been selling training for DECADES. Obviously, he did a lot right early on when it came to buying smart, fixing up smart, and selling smart. He has good information, even if some facts are askew and other practices are questionable. You can weed that stuff out and still gain a solid education in real-estate investing.
It's just important to separate out the facts. He isn't making all his money from fixing up houses. He's selling his knowledge, and he's been at this for a long, long time.
Go forth, fix up your houses, sell (or rent), and prosper.
Personally, I'd ditch the idea and find a lower risk way to make my money, but nevertheless, I wish you all the best in your decisions moving forward.
-catch ya later,
Paul (Real Estate Spy)