A Look at Kris Krohn's Strongbrook REIC Offering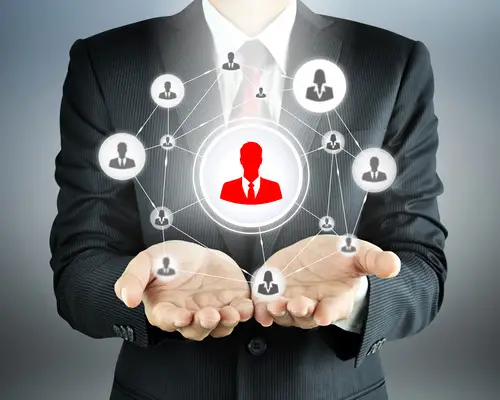 Kris Krohn, Strongbrook, and the MLM Twist in the Real Estate Investing (REIC) World.
Kris Krohn is one of those guys that makes it a pleasure to watch a real estate video. I hope this review helps you determine if their program is the best fit for you.
He's comfortable in his own skin, comes across as authentic, and has energy that doesn't seem manufactured.
Oh, and he talks about stuff that's interesting, personal, and relevant and the videos are well done: good lighting, images in focus, steady cam.
A bunch of his vids are posted on YouTube, but the best place to find them is on his website:  reinvestortv.com. They are all there in one place in one drop-down menu, and on the next tab over you can subscribe to them. He produces one video every week.
So who is this clean-shaven, all-American-looking guy? >>AND<< can his program work for you?  I'm gonna get to that, but before I do… lemme ask ya a question. What's gotcha looking into Kris to begin with?
Lemme scratch a bit deeper on this.
You are looking for a way out. A way out of the "Really… this is my life syndrome."
>>I was there too. Only I spent a ton of money (all of it to be exact) and ended up broke pursuing my REI dreams. I ended up with a t-shirt that said Chapter 13. Sucks to admit, but whatever.
So listen when I say that the American dream is beautiful, but most talk about the exception to the rule NOT the RULE.
–No one ever talks about the guy that lost it all.  That's me.
Seriously… I'll be done with my slippery slope slang in a sec. but check this out. I ended up broke having owned a home to renting again thinking I would never be able to have my own home again.  But then I met someone who threw me a bit of life line and put me on track to do digital business. All went well and good, but the truth is I take myself everywhere I go and the same difficulties I had in running a profitable REI gig showed up for me in digital marketing.
->Want to know what made all the difference? What took me from losing to winning?
Lots of personal growth! I could get into all the people pleasing, looking good vices, but I'll spare you the details. Let's talk about what it is going to take for you to take charge of your life.
The way I see it, you can do REI, start your own business, an MLM or do internet marketing. All have the pluses and minuses. I've done them all.
Want to know what I'm up to on the daily now? Check out the recommended products section. There I go over the things that helped me the most… from earning money to taking back lost ground from the enemy between my ears.
No matter what, I commend you for taking charge of your life and wish you all the best
I dug deep on Kris Krohn so check it out below…
He's of European descent–Kristoffer Krohn–and speaks German (a little irrelevant trivia for you); was born in Utah, moved to Washington, and moved back to Utah to attend Brigham Young University. There he majored in Psychology.
If he had a real estate investing mentor from his days of toddlerhood, like some of the other gurus out there, I don't see it in my research. It appears that they came on the scene later.
It was in college that Krohn realized he had an interest in real estate—in owning, investing, and developing investment strategies.
His video called How to Invest in Real Estate with No Money shows the first property he ever bought. It's a modest brick home with a basement apartment.
At that time, his mentor told him he needed a two-year work history, a basic credit score, and time on the job in order to get the house. Krohn saved carefully for 14 months. He makes a point that this required careful saving, since at that time he was only making $25K a year.
At the end of the 14 months, he had $5000 saved up and had established credit with the responsible use of three credit cards. He was able to put $3000 down and then take out an FHA loan and move into the house. The rent from the basement apartment covered his entire mortgage payment.
Krohn had purchased the house for $110,000. At the end of his year living in the house, it was worth $140,000, which gave him $30,000 of equity. He used this equity for the purchase of his second home.
Wait, you say. Back up the truck.
The video was about investing with no money, but you just said Krohn used $3000 of his own money. What's up with that?
Krohn explains himself. Typically, a 20% downpayment will run a buyer from $10K to $50K. These are big sums of money. $3000 is a very small amount compared with those amounts. A person can come up with $3K fairly easily: charging a credit card, borrowing from mom and dad, a friend, etc.
Krohn says yes, $3000 is technically money, but not really in comparison with what it could be.
So, after his first house purchase, the next few were purchased using equity from the prior investment projects. At that point, his father-in-law started taking him seriously. Up till then, he had thought Krohn was just crazy. But when he ran the numbers and realized that Krohn was performing better than his own 401K, he said, Hey, can we do business together? I'll put in the money and the credit; you find the projects and do what you do best. Of course, Krohn said yes.
By 2001, when Kris Krohn graduated from college, he owned 12 properties.
Further down the road, Krohn says, he knew that his next step in real estate investing was to just find more father-in-laws.  Meaning, of course, other interested lenders.
So that's how Krohn launched.
Over the next ten years, Krohn expanded the scope of his real estate investment pursuits. (As of 2013, Krohn reportedly owned 400 properties across the US.) He entered the industry full-time and decided to hammer out an investment system that could be taught to other people. To this end, he also developed strategies to include lower-risk properties.
Currently, Krohn is at the helm of the Strongbrook Group, which is a family of companies that includes a real estate firm, a mortgage brokerage, a client coaching staff, a property management team, and a life insurance firm.
Krohn's focus is to help people find financial freedom—typically through real estate investment—and manage their wealth.
 So, if you're an investor and you want to learn from Krohn, how do you do it?
Probably the simplest way is to watch his videos and read his books.
Krohn's Strait Path to Real Estate Wealth Review
Reviewing Krohn's Books
In 2010, Krohn wrote The Strait Path To Real Estate Wealth.  He looked at popular real estate investment strategies, including rentals, flips, and multi-unit residential and commercial properties. He assessed them to determine their strengths and weakness and then wrote the book out of his own experiences, addressing the strategies he had studied.
In 2013 he also wrote The Conscious Creator. Both books are available on Amazon.com.
Krohn's CDs
Krohn has produced two CD series, The Ultimate Investment Experience (2008) and The Englightened Finance Audio CD Training System (2009). At this writing, Amazon has listings for them but neither are currently available.
Krohn's videos are on YouTube and on reinvestortv.com.
Reinvestortv.com has a tab that takes you to Strongbrook's website, which is very professionally done. Money and design have obviously gone into creating that presence.
Kris Krohn Seminars/Courses
Strongbrook's website is where all of the offerings are laid out: the courses (free and otherwise), the events, and the coaching programs.
None of the events have prices listed, including the intensive one-day seminars, the forums, lectures, presentations, or celebrations. Some of the courses say "Free," a couple list a price, and the rest have no price listed.
You have to get further into the sign-up process to find out the cost.
The courses cover an impressive array of topics (not just real estate): Marketing and Social Media; Your Virtual Business Team; XTreme Body Language;
MLM Recruit on Demand; and even The Pathway to Parenting. There seems to be something for almost everyone.
The non-real-estate-investing courses fall into the category of achieving higher personal potential and wellness, as well as financial freedom.
On Strongbook's website, the Real Estate tab shows a lot of examples of actual real estate deals made. The tab that shows how you can be a part of the action spells things out fairly clearly.
Costs associated with Kris Krohn's Programs
You basically sign up at one of two monthly rates: $99 or $499. This gives you access to a whole list of benefits, including real estate investment opportunities and unlimited one-on-one coaching. This can be real estate coaching or life coaching or personal wealth-building coaching.
If you sign up for the $499/month membership, you get a few extras: Krohn's Strait Path book, a real estate home study kit, and a couple of other things.
An unusual element of Strongbook is its multi-level marketing component. This is explained in the "Opportunity" Tab. The opportunity is this: get your friends to sign up, and you will make money on their subscriptions. The more friends sign up, the more money comes back to you. Classic MLM.
I found some disagreement about the perceived validity of this approach. On biggerpockets.com, I found these comments:
We don't allow affiliate marketing here, and these folks are quickly shown the door.

Why anyone would think Memphis Invest would want to send their clients that way I couldn't even begin to imagine. Funny that they would have the gall to ask….. I think the "Turnkey" approach is much safer.

I try to keep an open mind. Is a Real Estate MLM legal without a broker license or agent license?
However there are also testimonials on Strongbrook's website by happy clients and customers.
Nielsen Consulting, an (apparently) unbiased third-party reviewer, said this:
There are many "coaching" or "education" only courses or programs you could buy into, but I am here to tell you from personal experience (I paid $9,000 last year for coaching in the Rich Dad Coaching program.) that none of them come close to what Strongbrook has put together.

As far as I know Strongbrook is the only group that actually Does the Investing For You and lets you keep 100% ownership and profits then teaches you how to manage and grow it properly!
So obviously the program has worked for many people.
Is Kris Krohn's offering a Scam?
I did check out Strongbrook with the Better Business Bureau. It had a C+ rating, on an A – F scale. Three complaints against Strongbrook were filed in the last three years. The C+ rating was partially due to the company not responding to one of the complaints. Also, Strongbrook is not accredited with the BBB.  (However, some businesses aren't accredited because they haven't sought it, not that they were refused it.)
So there you have it, Kris Krohn and Strongbrook. The direct/multi-level marketing aspect of his company is somewhat unusual, but unusual doesn't mean bad. It's an approach that has worked well in other companies, so why not in real estate and personal wealth and wellness? MLMs are here to stay and I've got nothing bad to say other than typically most MLMs market with the exception to the rule rather than the rule.
Good luck!